I got a haircut today. I feel so refreshed! I think my last haircut was in August. I know, SO BAD!

Then I decided I'd go fabric shopping. Check out the adorable coordinates I got....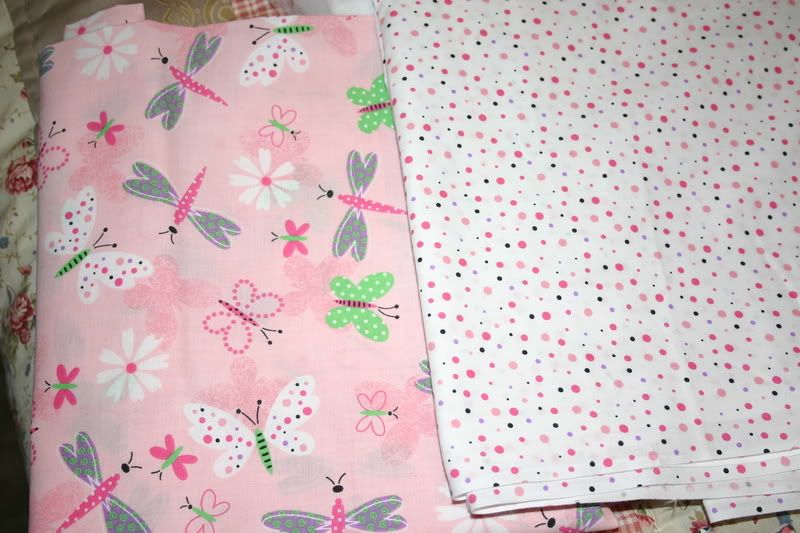 AND, each was only $2/yd! I just LOVE the pink butterflies with the matching polka dots! And it's going to look SOOO cute with the flower stitch around the edge! They also had the coordinating hot pink w/ white polka dots and lime green w/ white polka dots. I could've gone crazy!
Next week Jaren and I have decided to try all new recipes for dinner. We're getting burned out on the "originals." I found a copycat recipe to Chili's chicken crispers! MMMM... we LOVE those!! We're also going to try to make carnitas, french dip sandwiches and a new chicken enchilada recipe with white sauce. I'll report back how it all goes!