My mom drove into town with Andrew last Monday. We met Andrea, Jacob, Brydon, and Emily at Marie Calenders for some dinner and pie :) Andrew LOVES to eat lemons. I don't know why, when this is the face he makes after he licks it! LOL.
Mark wanted to make sure we sent him lots of pictures during our trip. So I just had to send the lemon face picture one! Him and my dad were eating at Denny's the same time and apparently papa likes to eat lemons too! LOL
The next morning we loaded up and were ready for our mini road trip to
Santa Barbara!
The drive was wonderful with great weather and no traffic!
OR POTTY BREAKS!
Our first stop in Santa Barbara was the pier for some lunch. You can pay to drive out and park on the pier! That was a first for us we just couldn't turn down!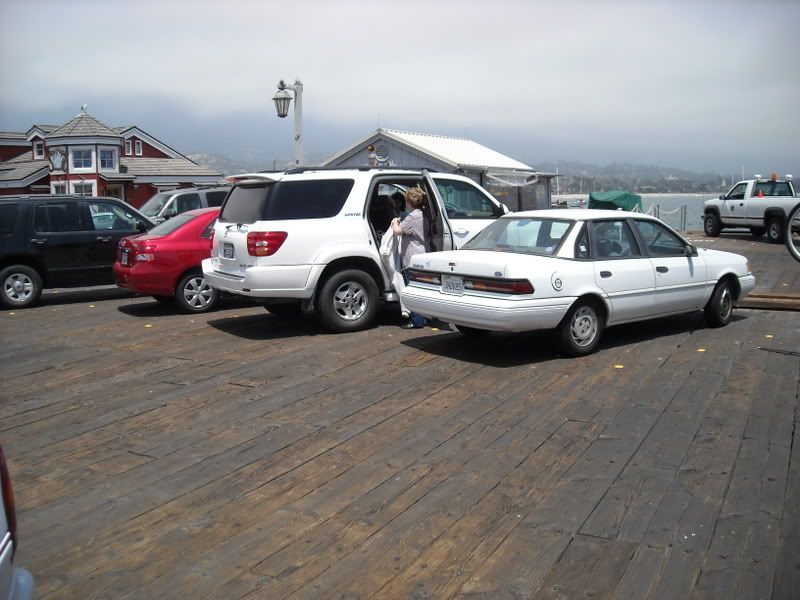 We ate lunch on the patio at the Moby Dick Restaurant. Which had a great view looking back onto Santa Barbara. It was great to get out of the Bakersfield heat wave that week!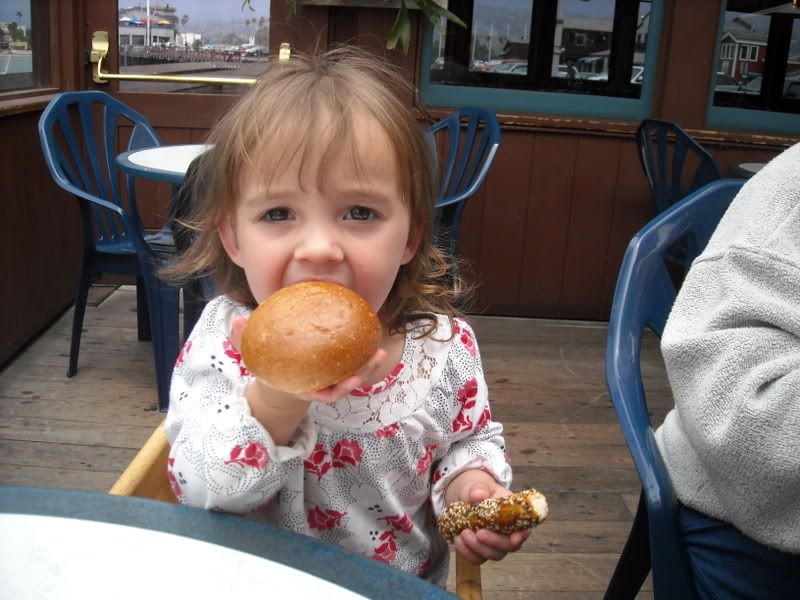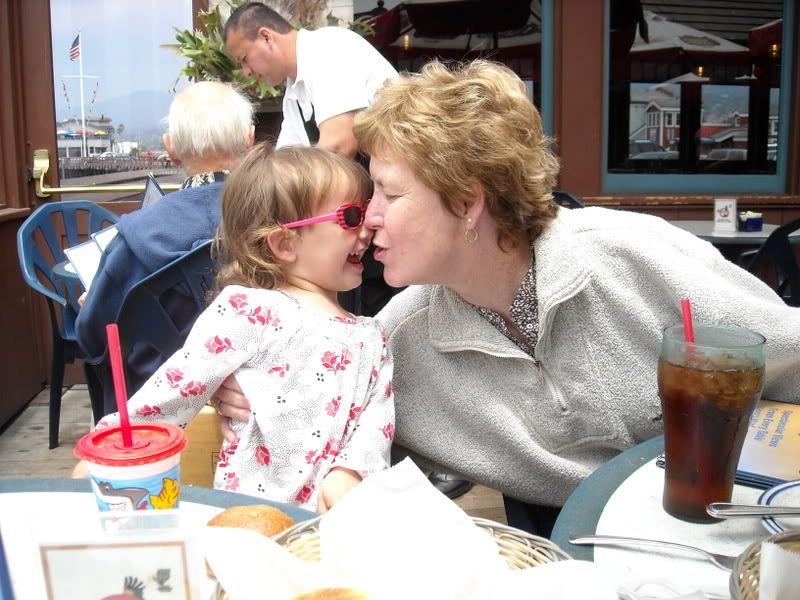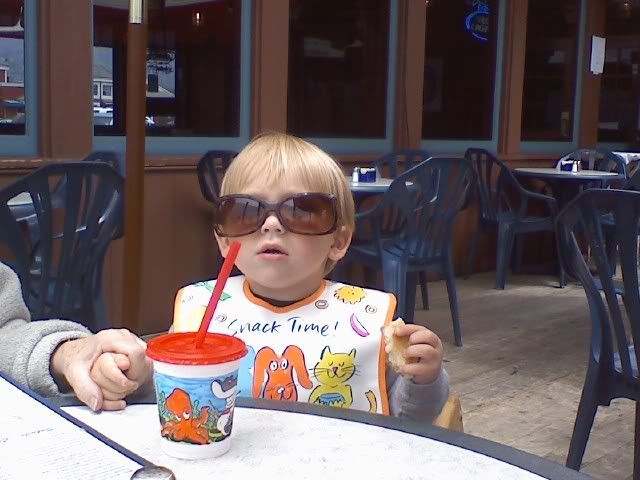 Our next stop was the ZOO. We were VERY excited for it! The admission price was reasonable, the exhibits were great, couldn't have planned for better weather, and we went in the middle of the week where it was pretty empty. It was a FANTASTIC zoo!
entrance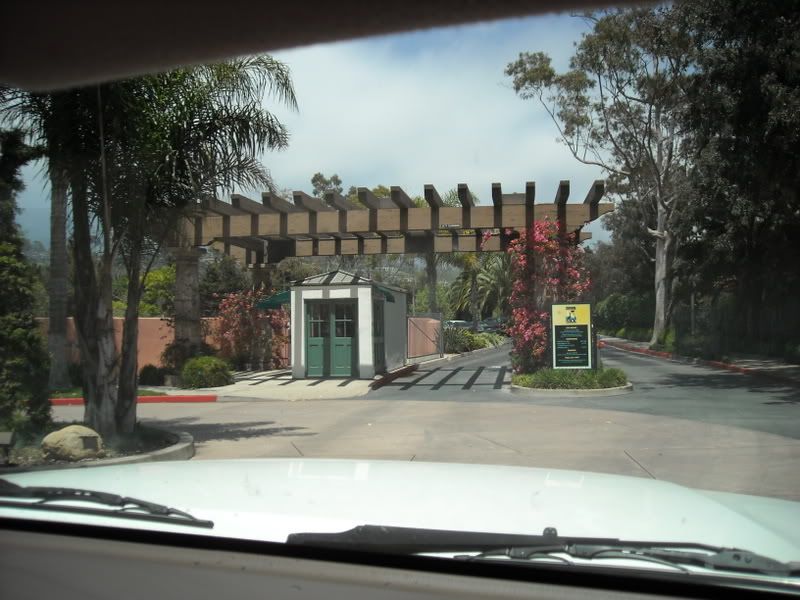 all ready to walk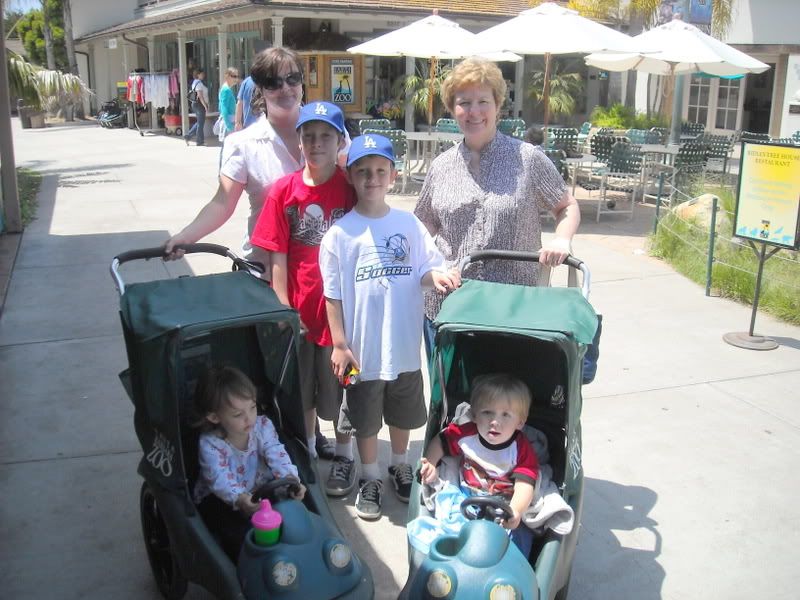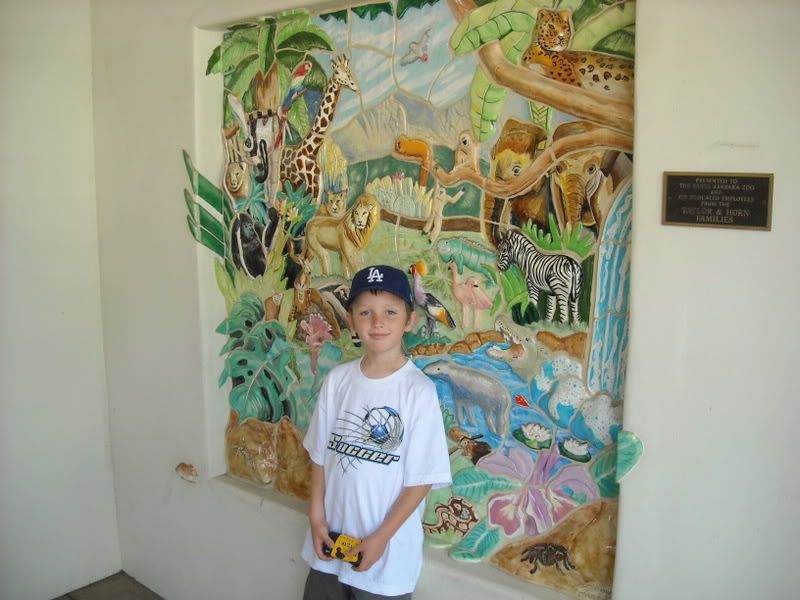 the "eww" exhibt full of bugs and reptiles
penguins :)
elephants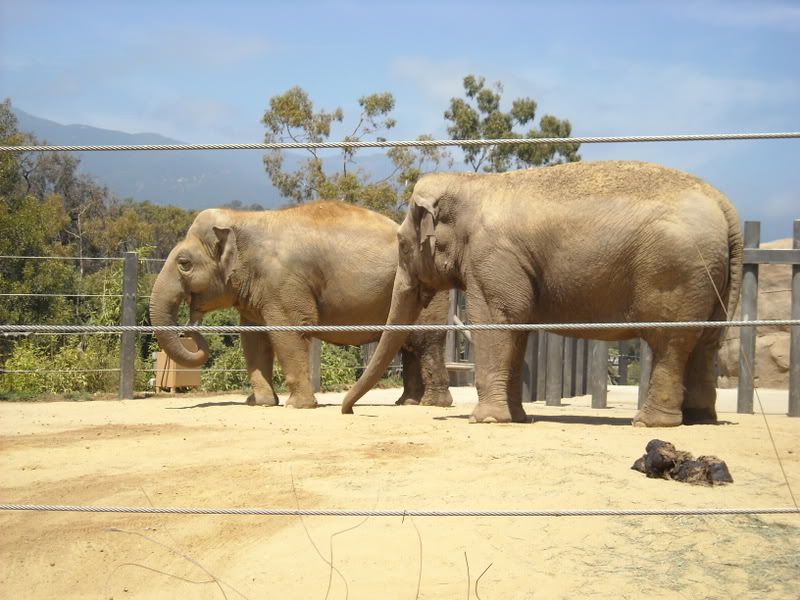 lion and his woman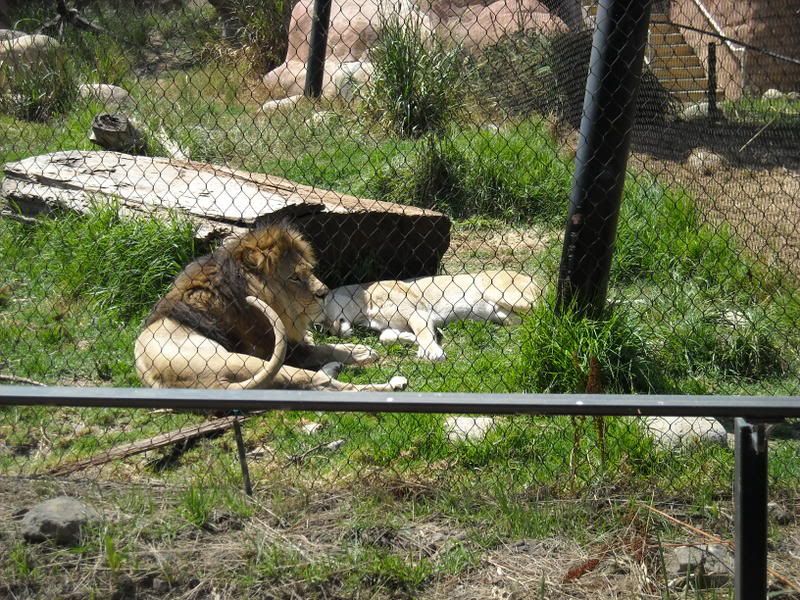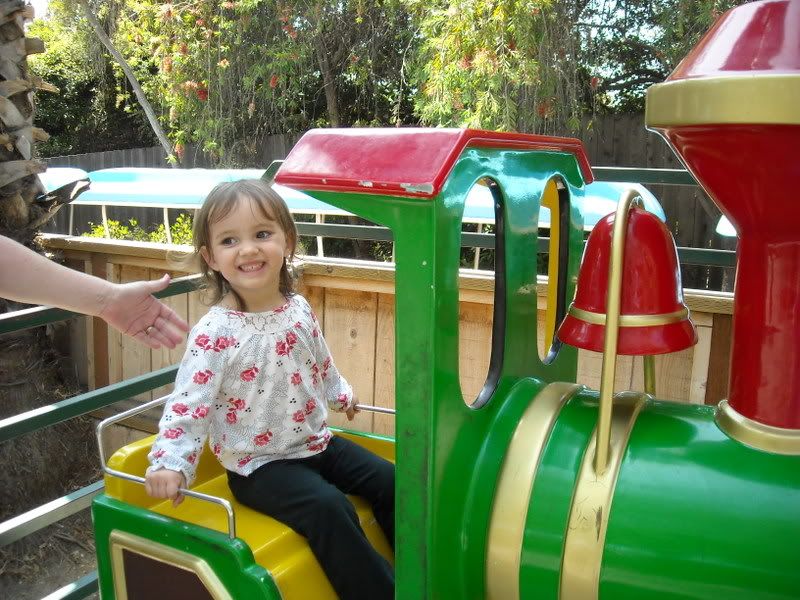 cactus garden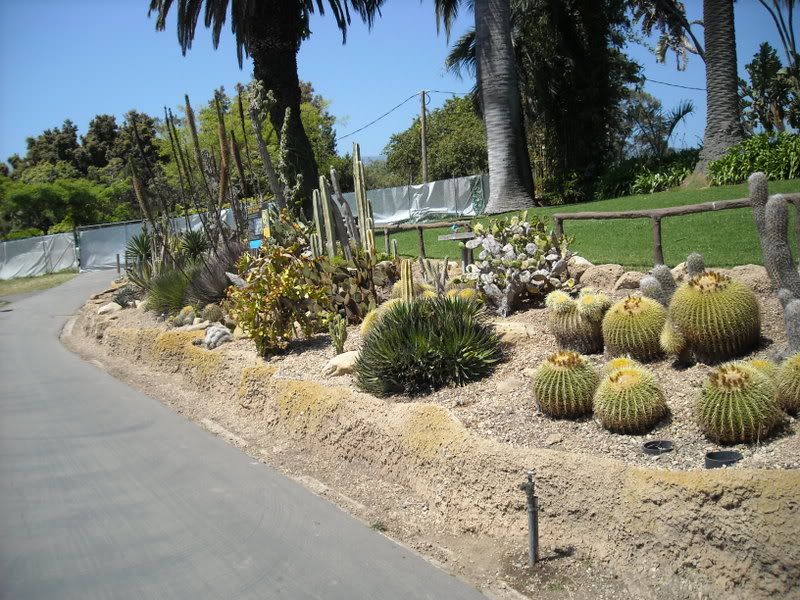 lucky giraffe to have a view like this!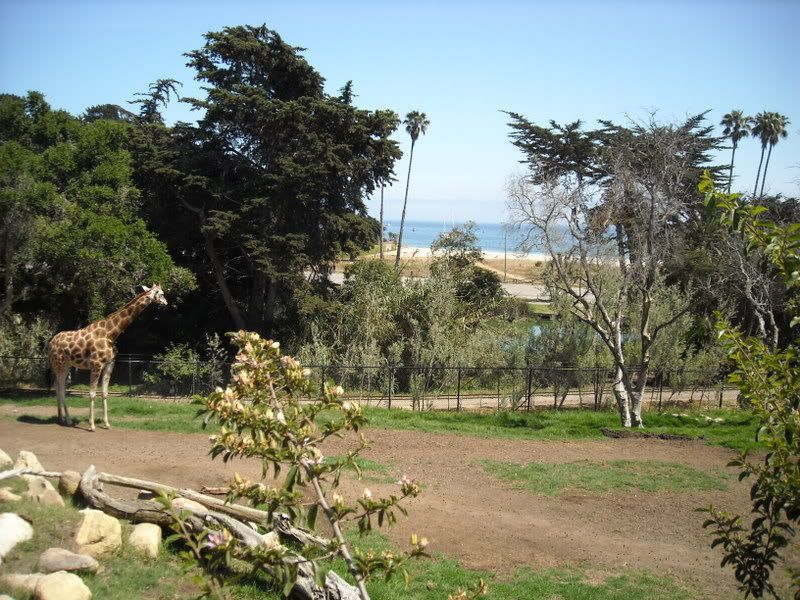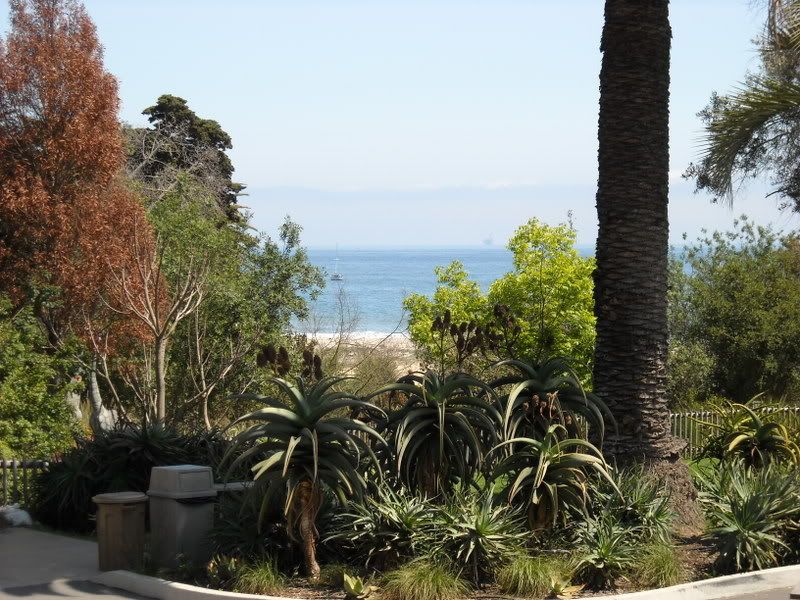 this little guy better watch out!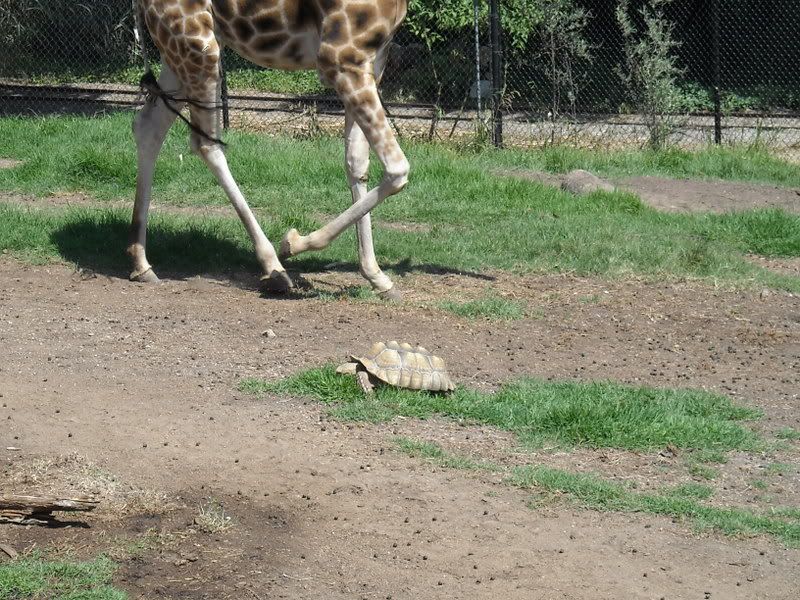 Earlier this year Andrea had told me that she wanted to go to the Santa Barbara Zoo to see the crooked neck giraffe. I had never heard of such an animal! So as we were talking I googled it and found out she had passed away DAYS earlier. We were both devastated! She was born this way and had no health complications with having a crooked neck. And she outlived many other giraffes by years. That's a woman for ya, right?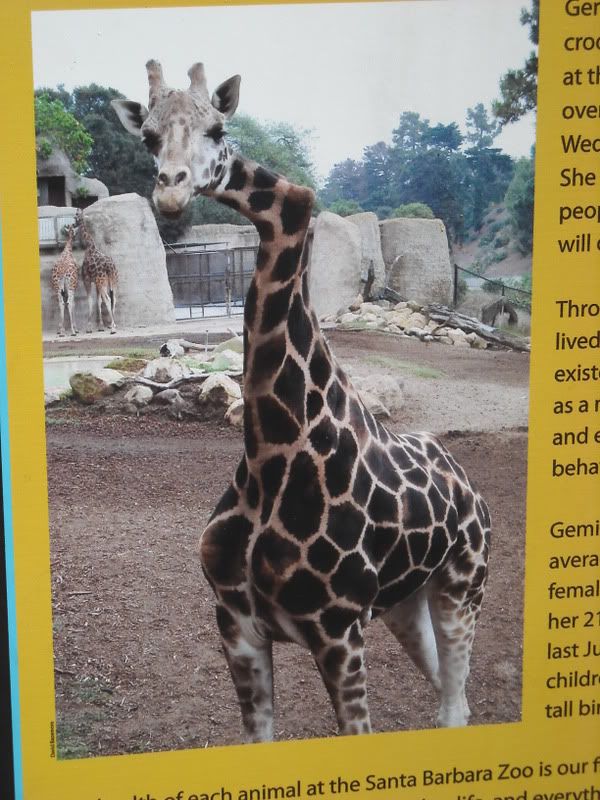 We were standing on the viewing deck of the gorillas and Andrea was calling out for the gorilla to come out of its cave. It did and this was the look he gave her! He was staring RIGHT AT HER! IT WAS CREEPY!!!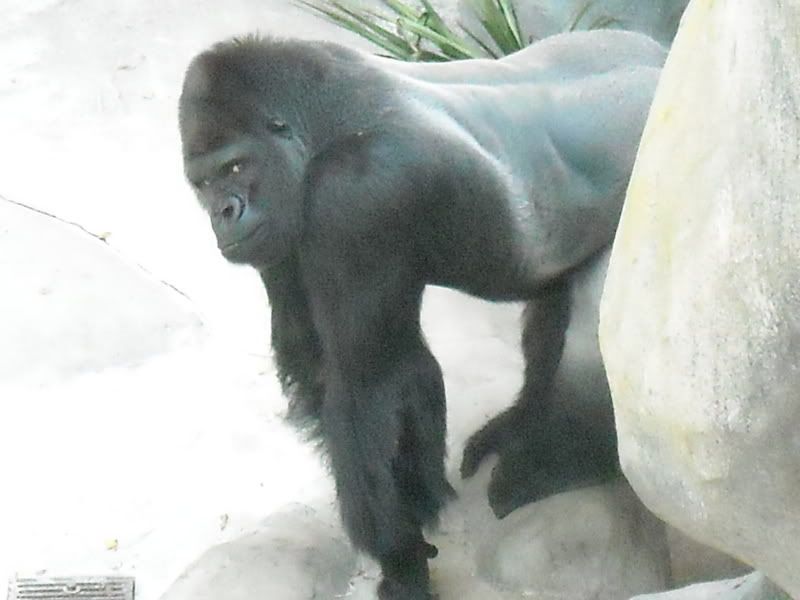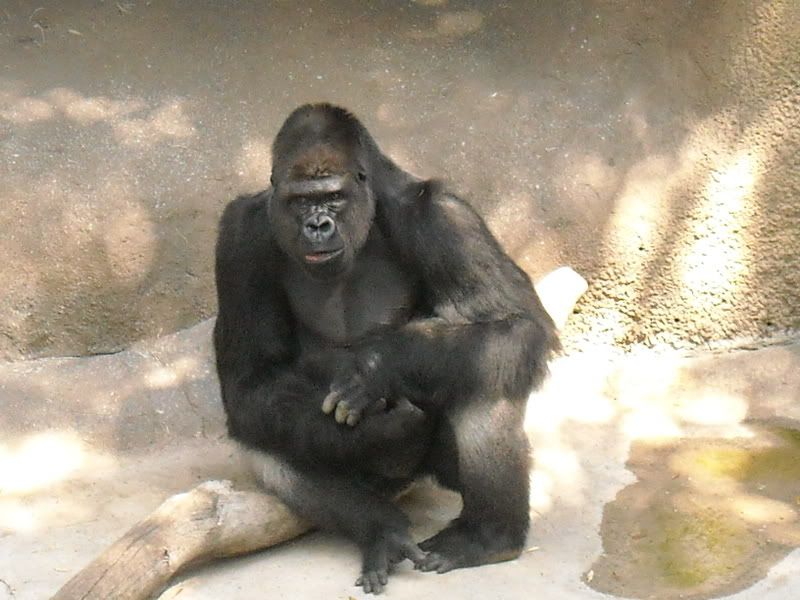 Here's the slippery astro turf hill.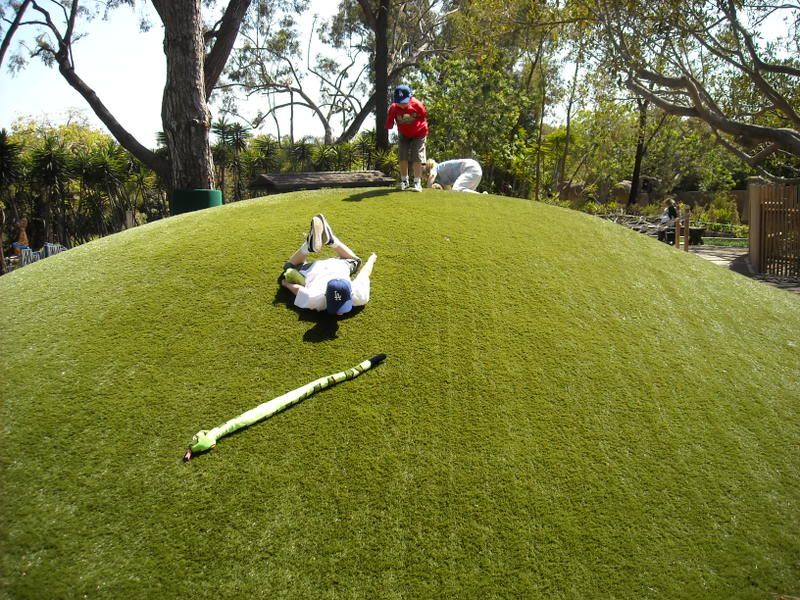 We also rode a train around the outer part of the zoo.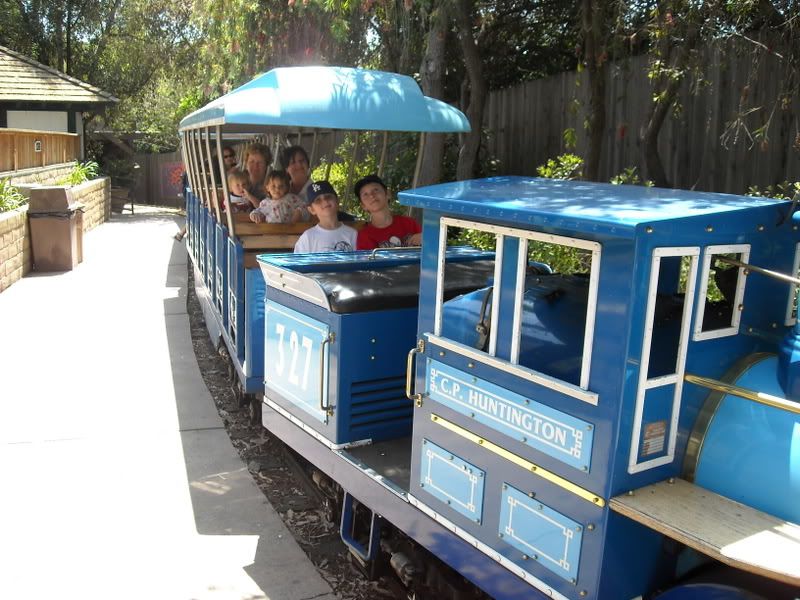 Some liked it :)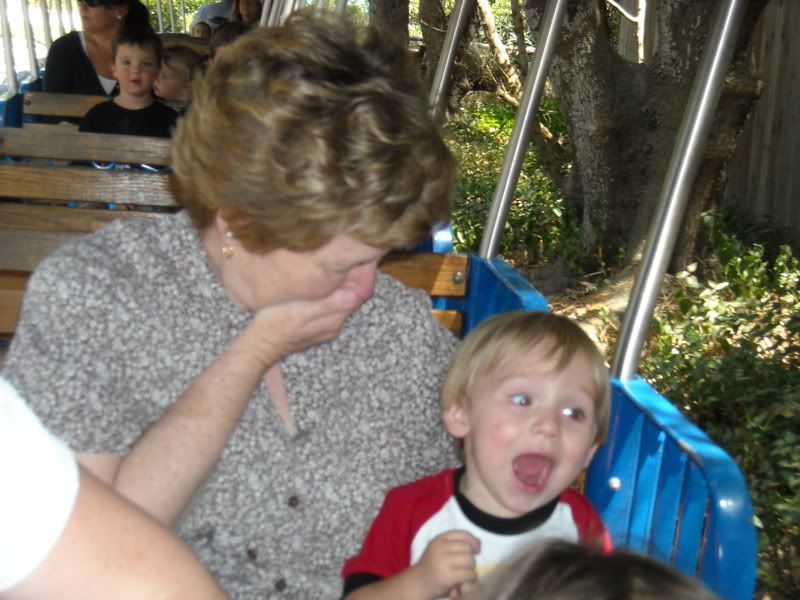 Others took a while to warm up ;)
I don't think we could have planned a better trip to the zoo!
Next stop... the hotel! :)
Andrea reserved us 2 rooms at the Hotel Mar Monte. Very spanish style motif and very wonderful! It was right across the street from the beach that had bathrooms and a playground.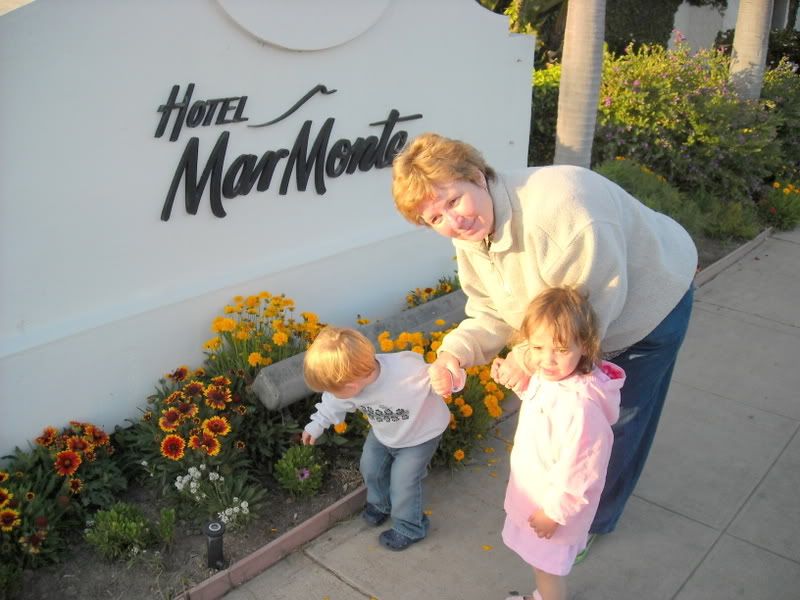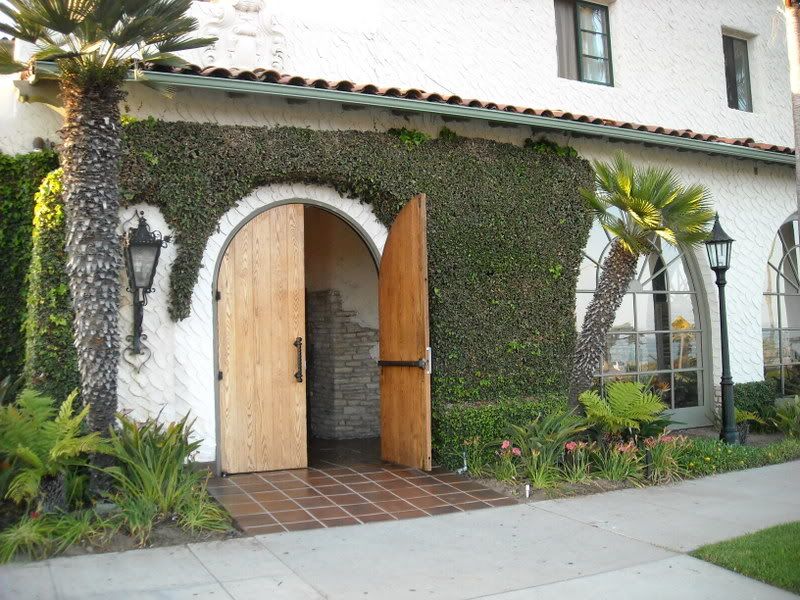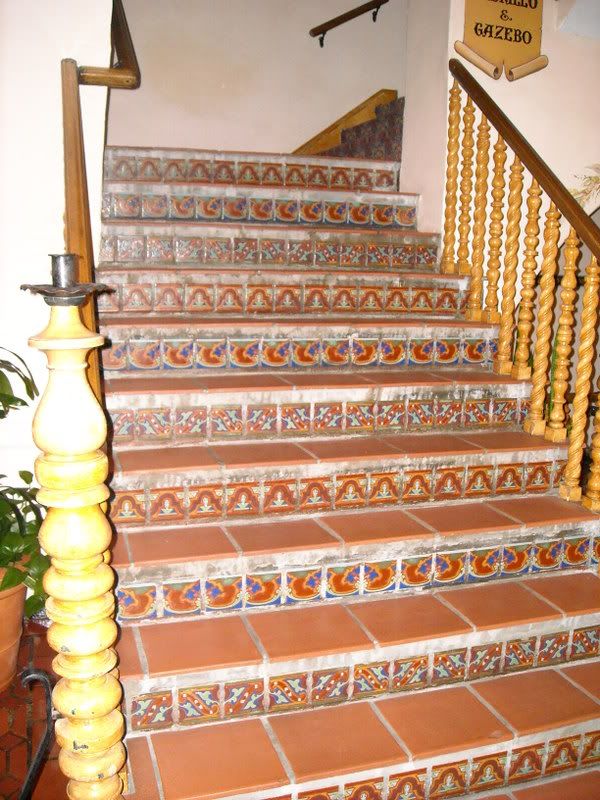 our ocean view room :)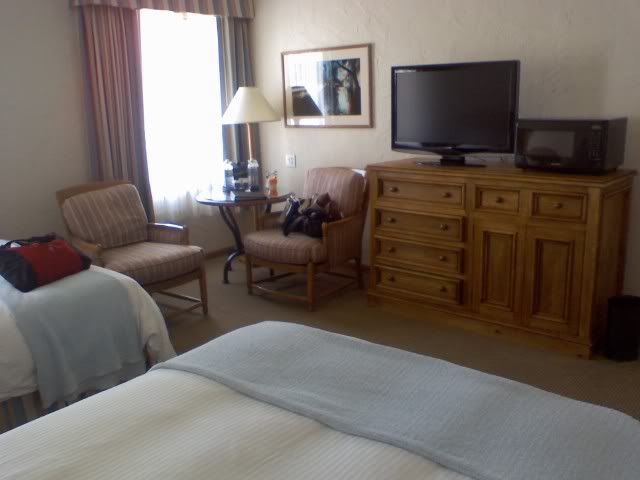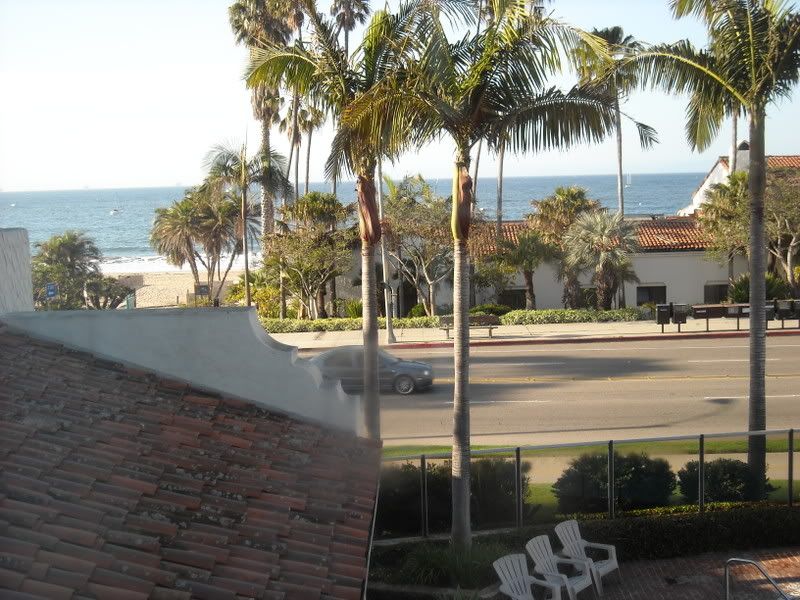 Our room service dinner. Or should I say, MY room service dinner. I ordered a kids cheeseburger with a chicken quesadilla appetizer (thinking my mom would split it with me). The burger was huge and sooo good! And the quesadilla was WONDERFUL and she didn't want a piece. Poor me had to eat all of this!
After dinner we went to the beach. Once again, the weather couldn't have been more perfect! Hardly any wind and it wasn't chilly!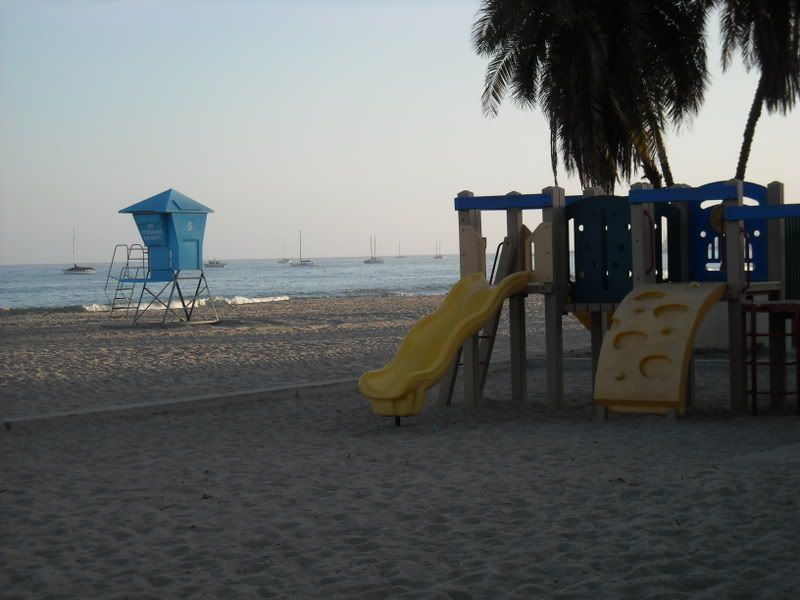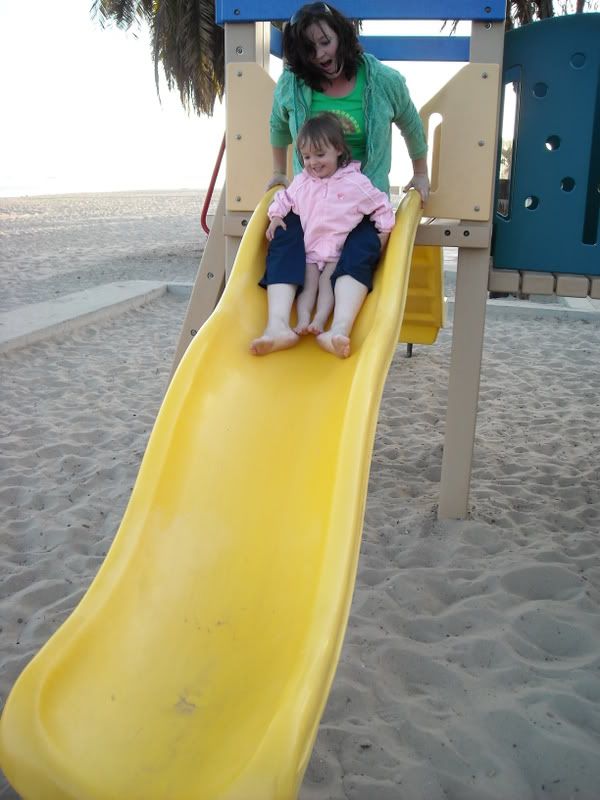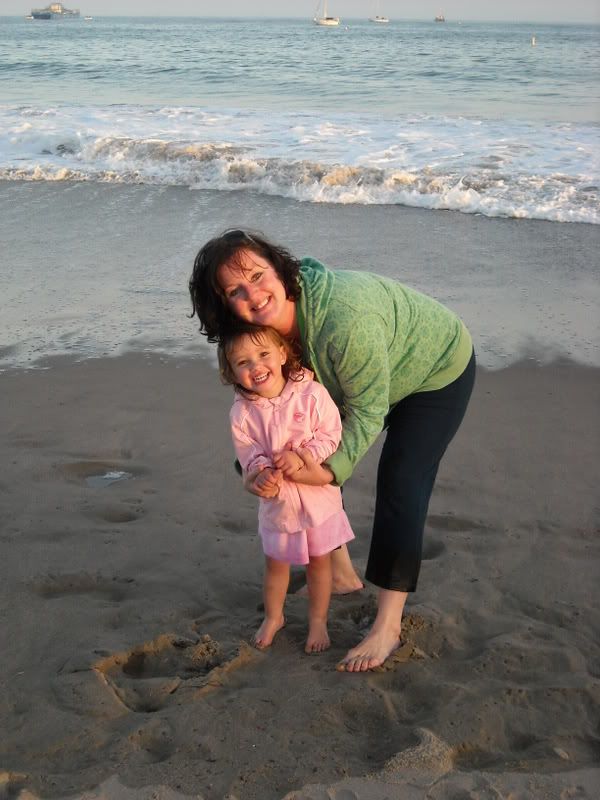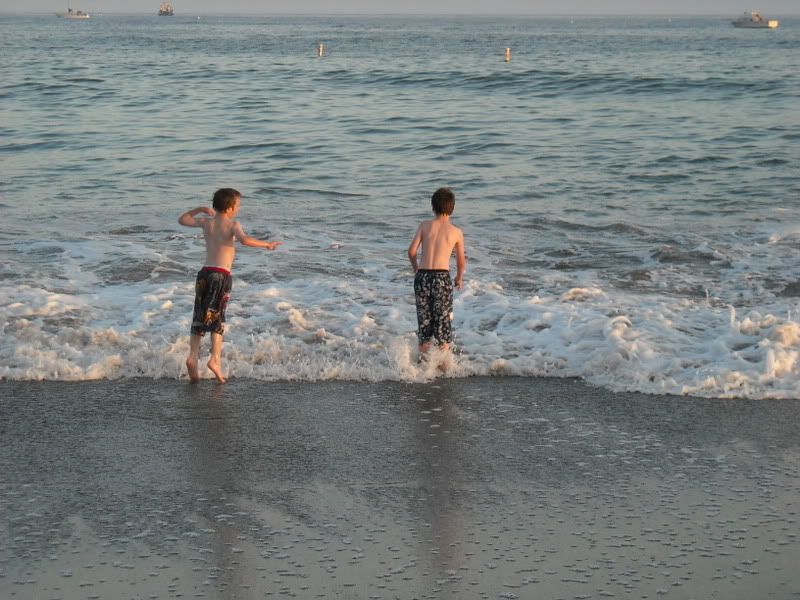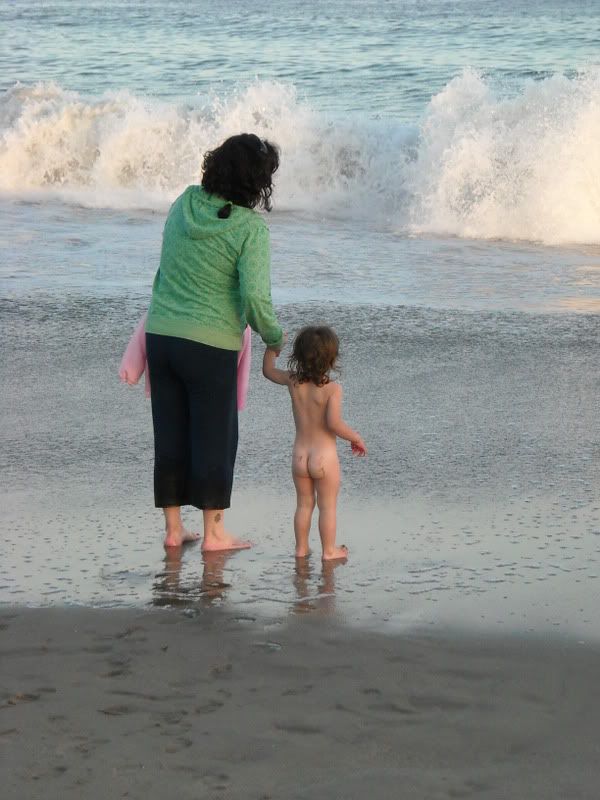 After we were back in the room relaxing room service brought a complimentary goodie. LOL. Andrea said it was great tasting!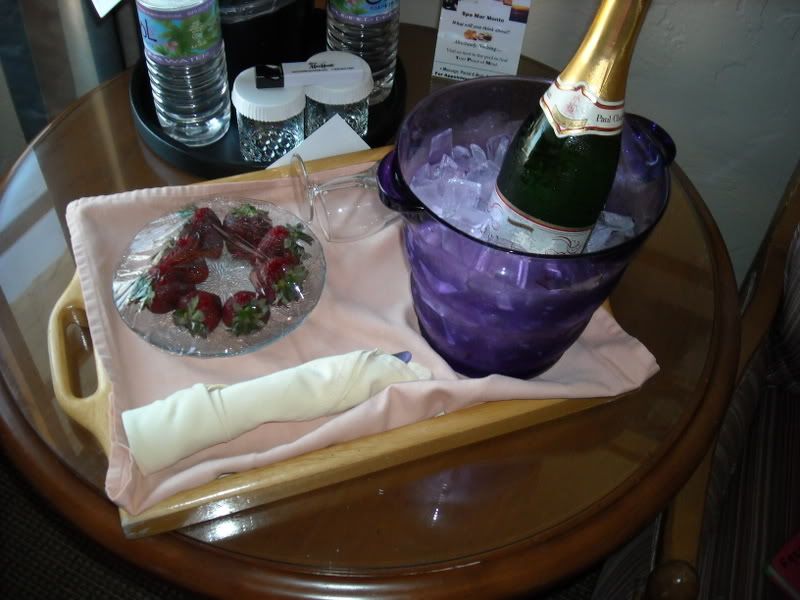 Then we decided to go swimming :)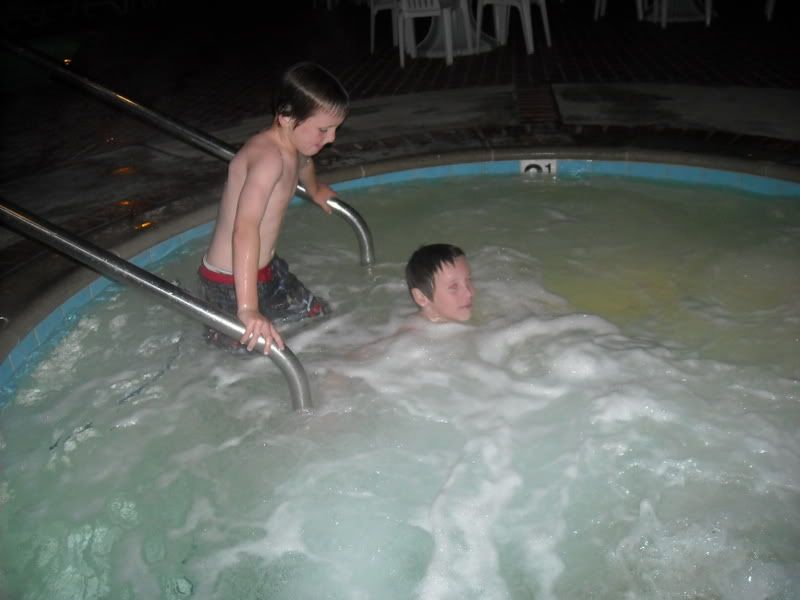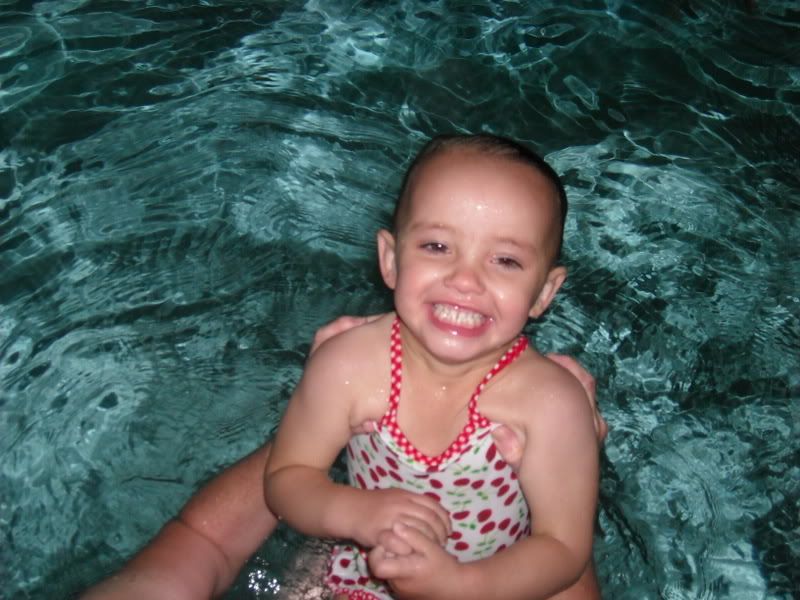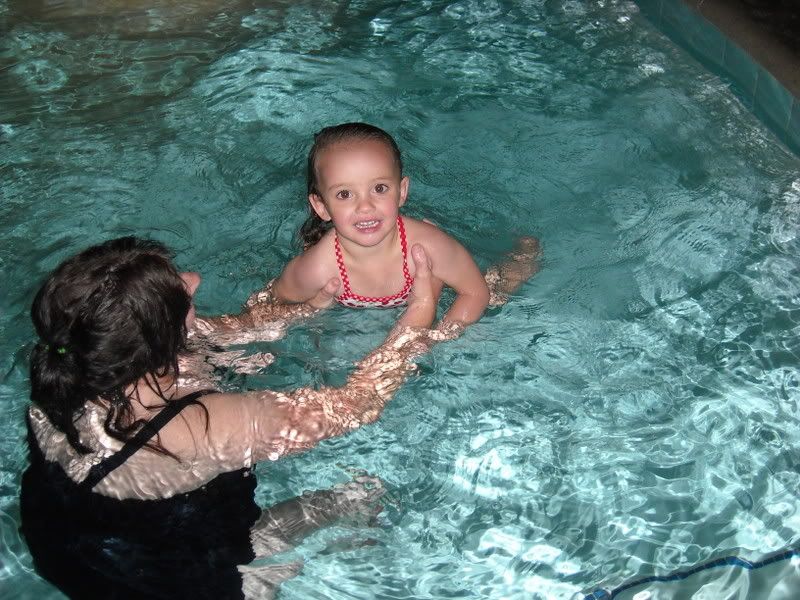 When we went back up into the room my mom had ordered brownies and hot chocolate for dessert. YUMMY!!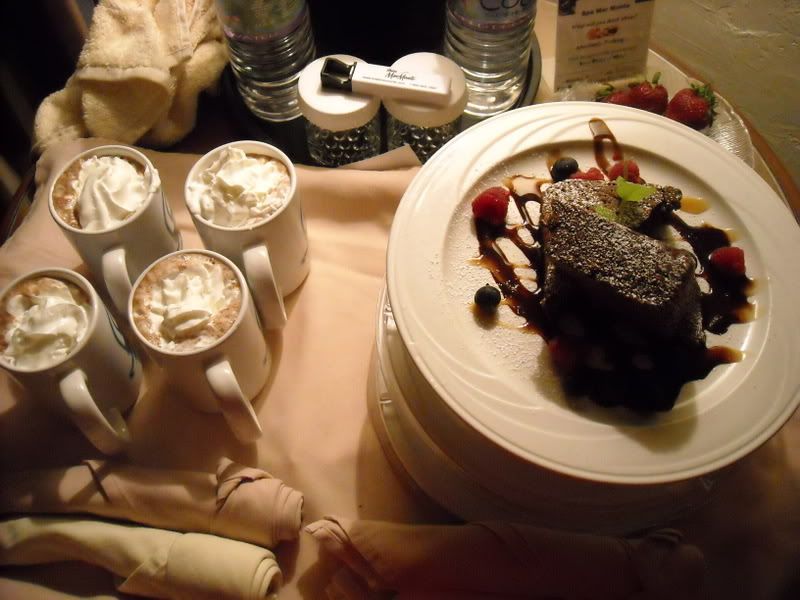 After a packed fun filled day, it was finally time for shut eye.
The following morning wake up call :)
Loaded the car back up and off we went. To where? We didn't know! We just drove! Finally someone mentioned they need to use the potty. We drove and drove and this was the best we could find!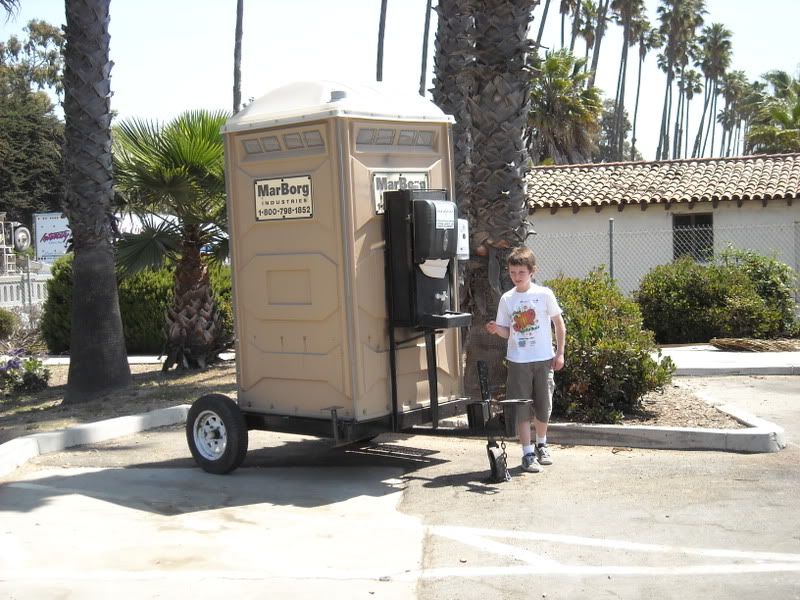 We started to head back home and stopped in Carpinteria to do some antique store shopping.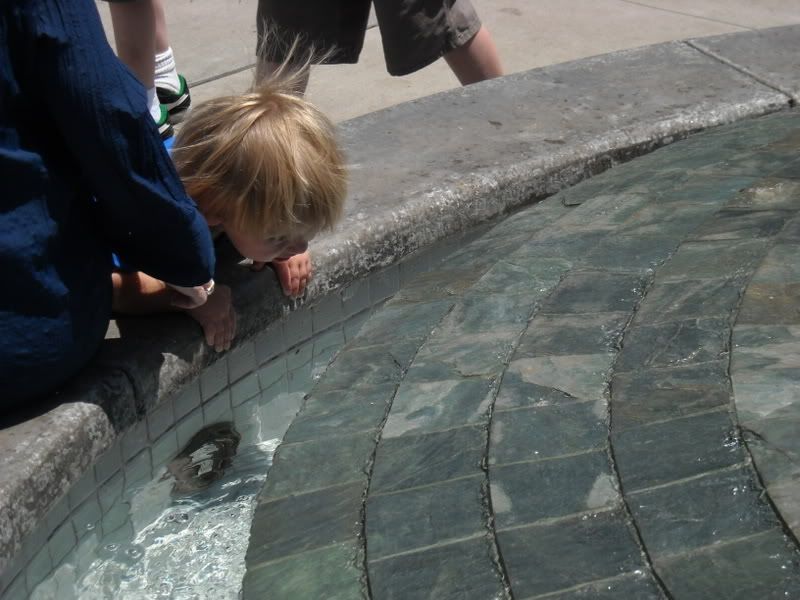 There were some beautiful stores but nothing that we were looking for. So we headed towards Ventura and stopped in our last shop and finally found mom a birthday gift. Andrea got her a M.J. Hummel (what she collects) plate with a little girl on it holding a birthday cake. It was very cute and she loves it! Andrea also picked me out an aodrable wall hanging that I can't wait to use!
Then we were headed home. It was such a wonderful trip with the girls and I wish we could do it every week!